Grow your brand, save money and increase your bookings
Here at Wedprint Pro, we understand the power of recommendation for wedding photographers. We want to help couples say thank you in style, whilst supporting the photographers that they trusted with the happiest day of their lives.
We supply bespoke cards to your clients, allowing them to upload their favourite pictures and printing them on high quality Conqueror brilliant white 300gsm card. In addition to supplying the highest quality cards, we will also print your details on the back, thus recommending you to an average of 80 people per wedding with no extra work for the happy couple.
All you need to do is register with us for free and enter your contact details. We will send you a coupon code for your clients that will allow them to design their bespoke cards as they want them, and your details will automatically be printed on the back of the cards.
This allows you and your newlyweds to showcase their pictures with your contact details, sent to every wedding guest, at no cost to you.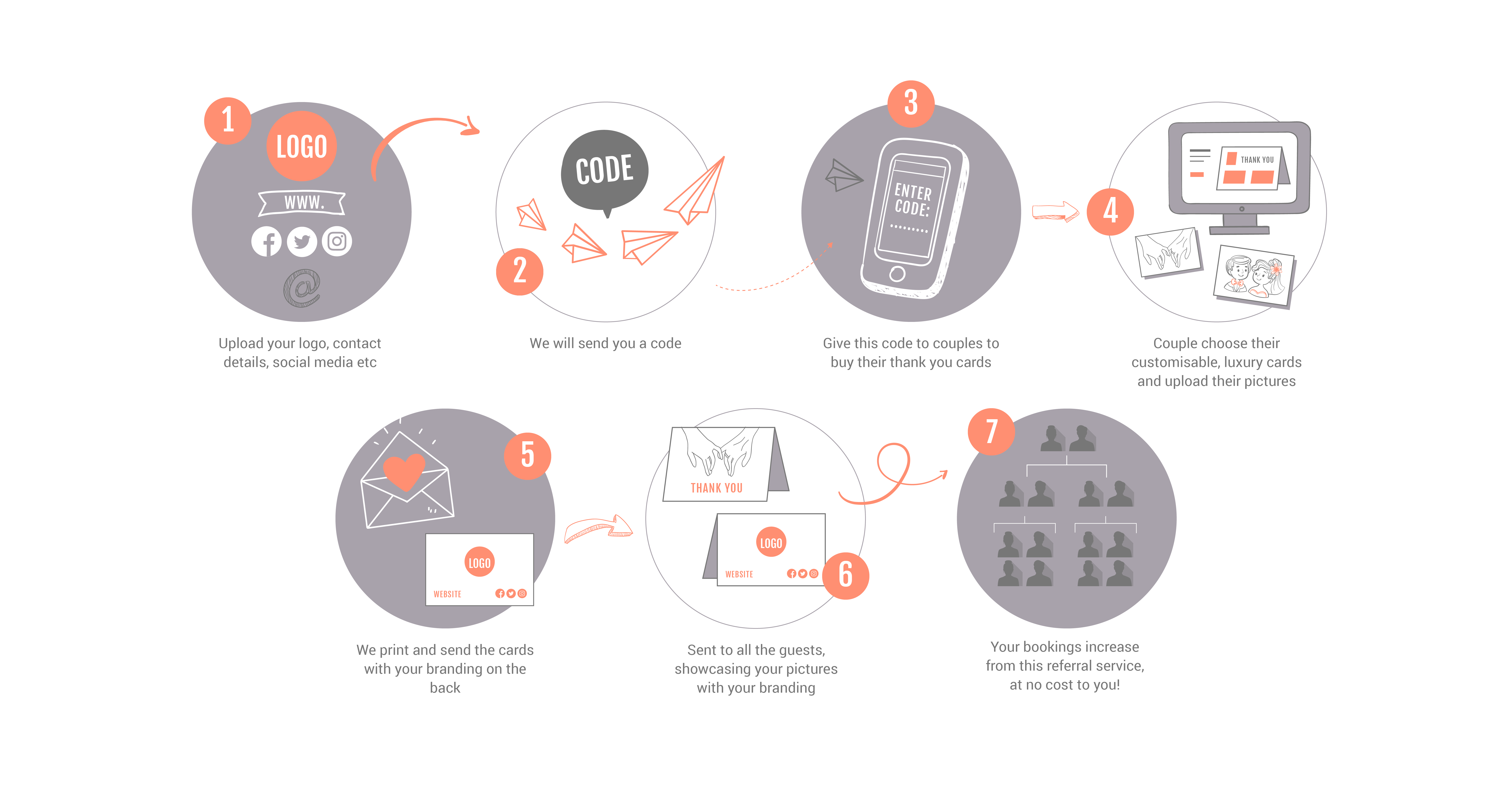 To find out more and to sign up for free:
Do you want to earn some cash from each order? NEW for 2020 and also FREE for 2020 and 2021 is our new affiliate program. Just the same, recommend us to print the card, you still get your branding and also a percentage of the ordered. Starting at 10% up to 20% from each order. This can earn you hundreds of pounds extra a year directly plus the value of new referrals and new bookings. All FREE and very little effort.